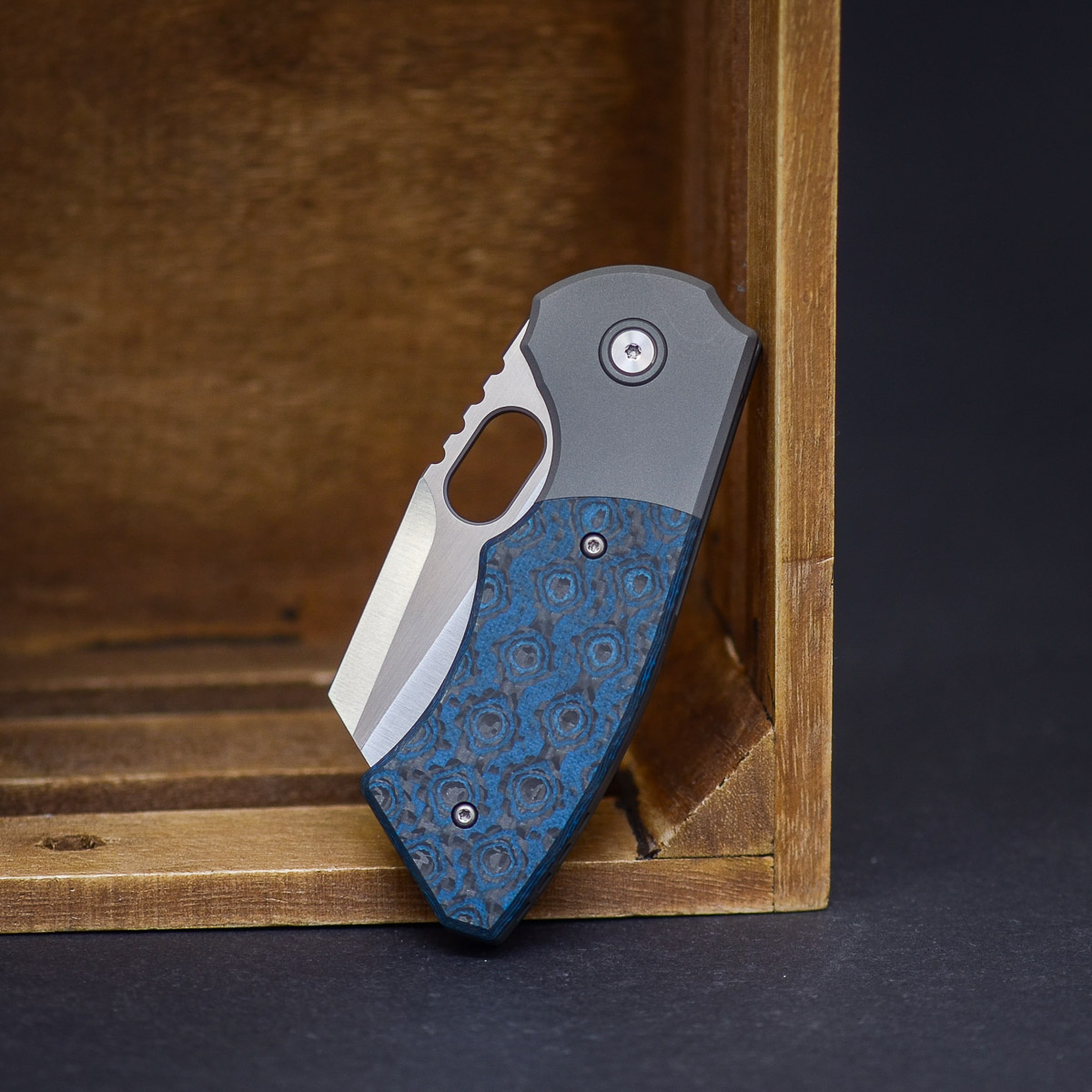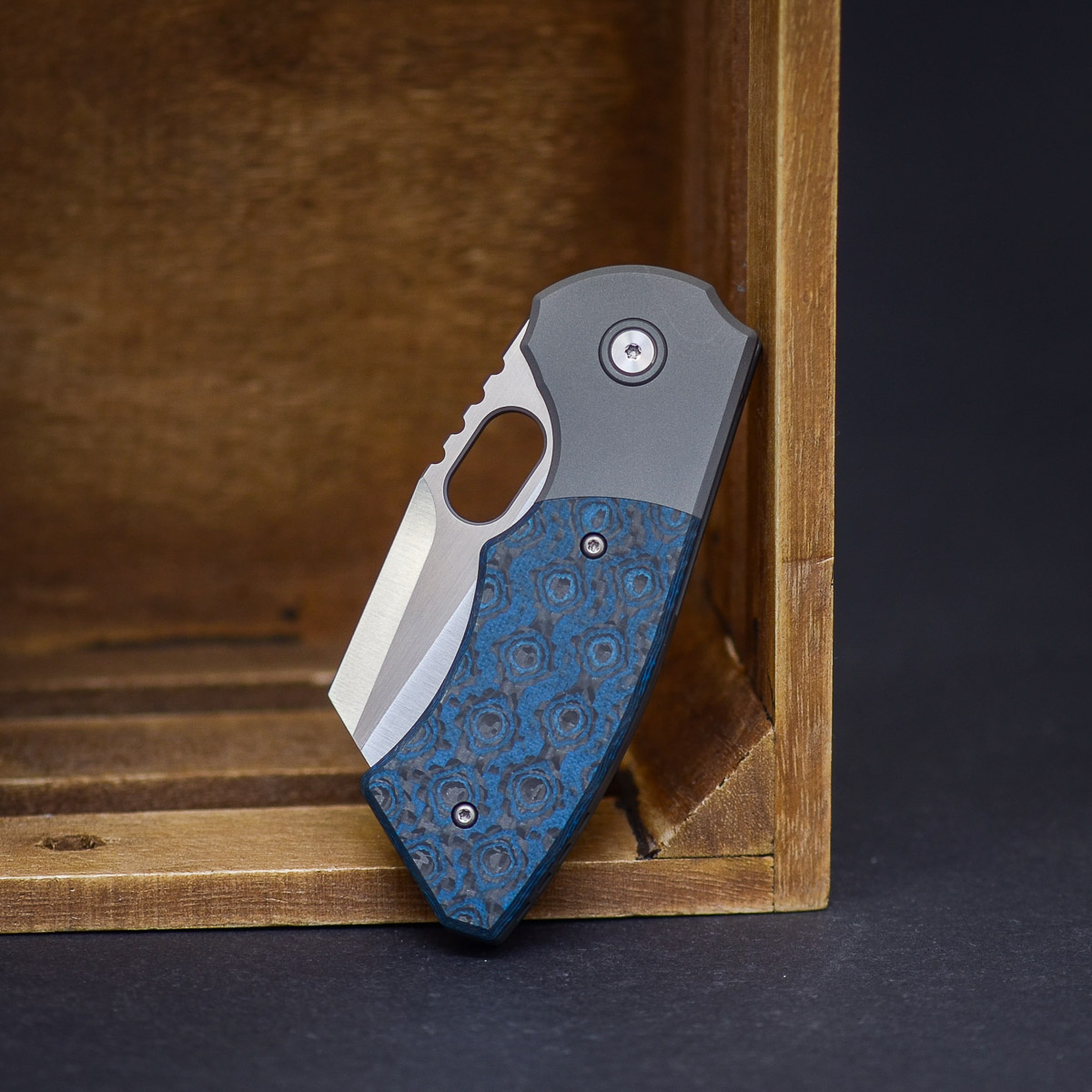 You get 420 bonus points for this order
Product information "Bergblades SLiM "
Bergblades Slim Bergblades Slim
Cleaver blade
Ceramic ball bearings
Exclusive in Europe
limited to 40 pieces per version (numbered inside the backspacer)

The EDC cleaver
Don't let the name of this knife fool you - you're dealing with a real pocket armor&nbsp. With the Slim model, Matt Westberg has brought out a slightly more compact version of the much larger Golem that really packs a punch. Incidentally, as with all Bergblades series models, production is carried out in small batches at WE Knife.
When closed, it becomes clear that this is no ordinary pocket knife.
The silhouette already gives a hint of the wide blade. Unfolding the Slim reveals a blade shape that is rarely seen on pocket knives.
This cleaver shape is clearly based on the chopping axe, which is particularly popular with butchers. This wide blade, usually with a very sturdy spine, is ideal for chopping. Thanks to the high bevel, the cutting edge can still be extremely fine, which in turn ensures good performance.
Thanks to the thumb hole and the ceramic ball bearings, the massive blade can still be opened as smooth as butter and the frame lock engages with a confidence-inspiring "click". The built-in steel insert also serves as internal overtravel protection, so that the lock is not accidentally overstretched when unlocking.
Bergblades has deliberately kept the entire look of the slimmer clean. The manufacturer's lettering can only be found on the inside of the titanium back spacer. Another detail that once again underlines the clean look is the stop pin that rests in the blade root, which is virtually invisible when installed. The titanium handle, the solidly milled pocket clip and the blade made of CPM20CV steel have been given a uniform stonewash finish or satin finish.
If you are looking for a very sturdy and yet somewhat unusual pocket knife, the Bergblades Slim could possibly be just your knife


Blade Material:

CPM20CV

Blade length:

7,1

Designer:

Matt Westberg

Gewicht:

160

Handle Material:

Carbon

, Titanium

Klinge läuft auf:

Bearings

Klingenstärke:

4,0

Knife type:

Every Day Carry

Lefthand suitable:

No

Legal to carry in Germany:

No

Locking Mechanism:

Framelock

Made in:

China

Opening:

Thumb Hole

Overall Length:

17,0
There aren't any asked questions yet.