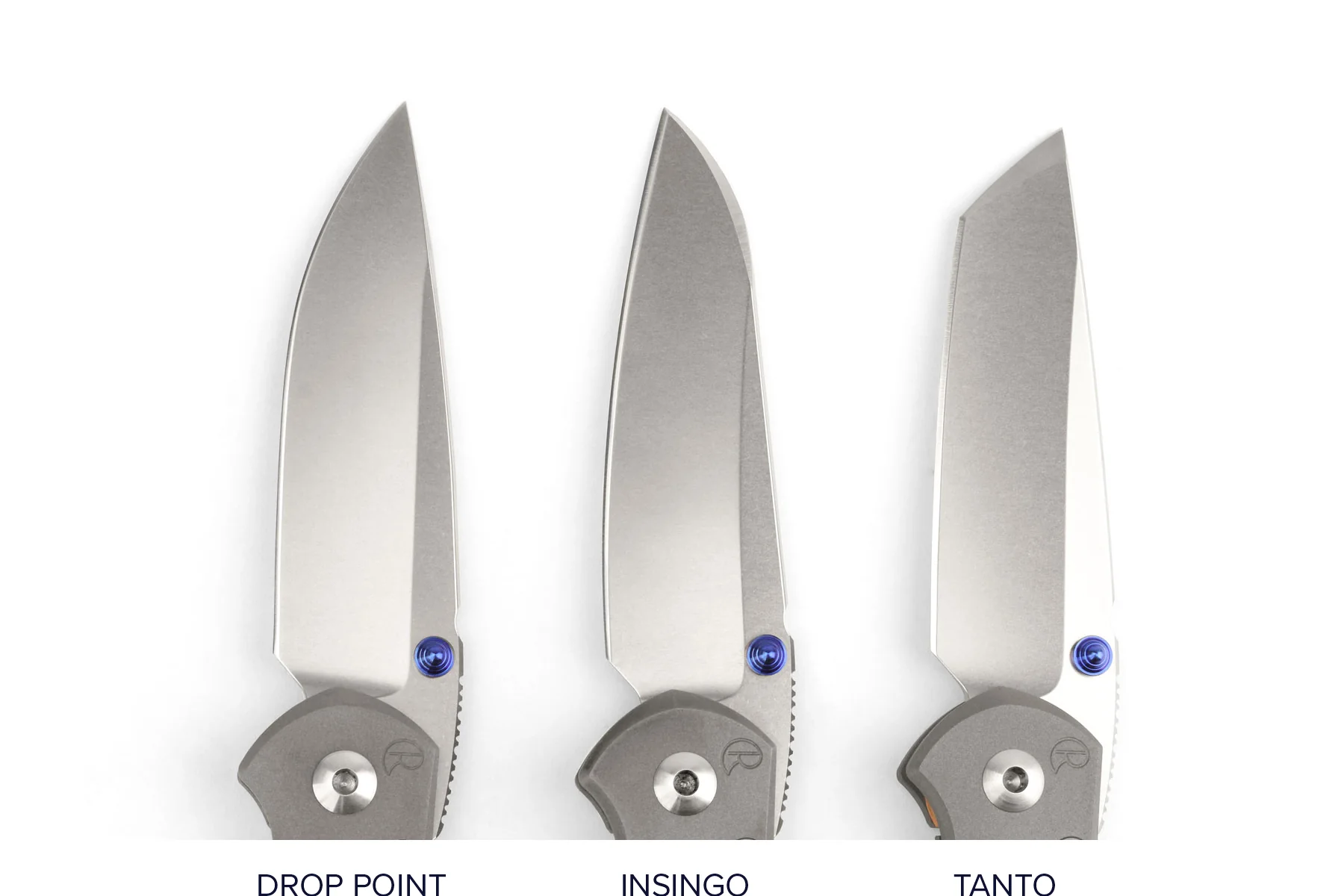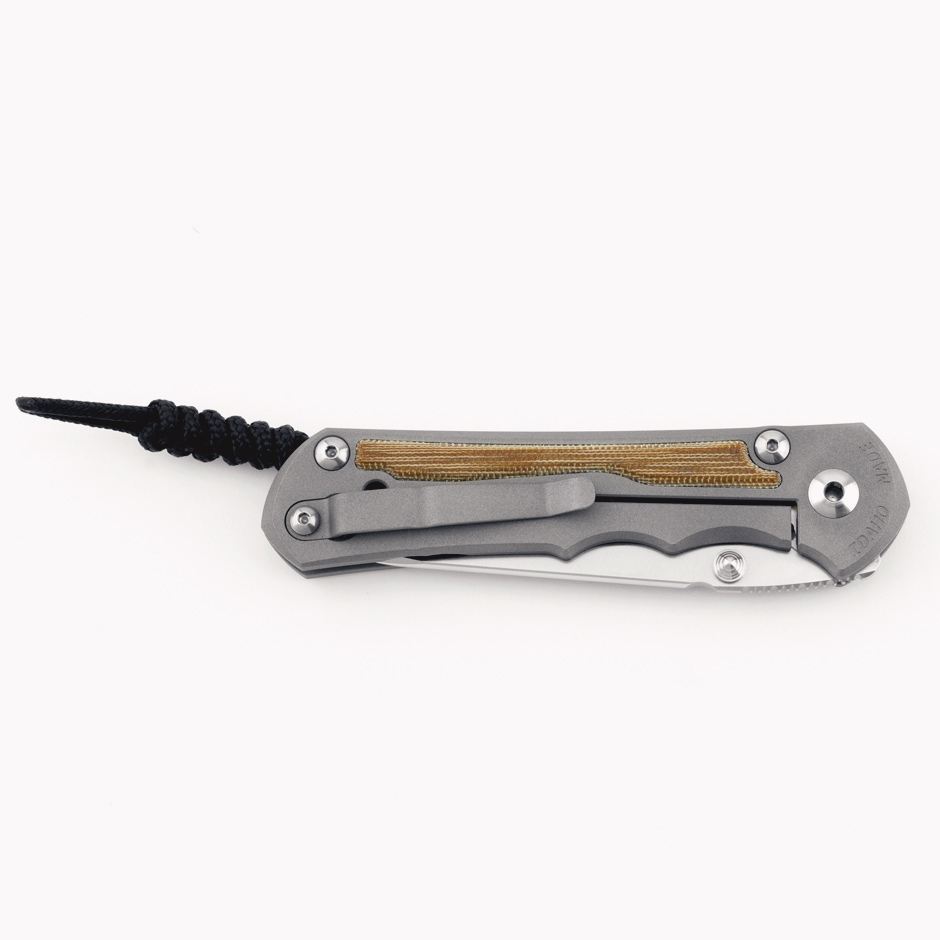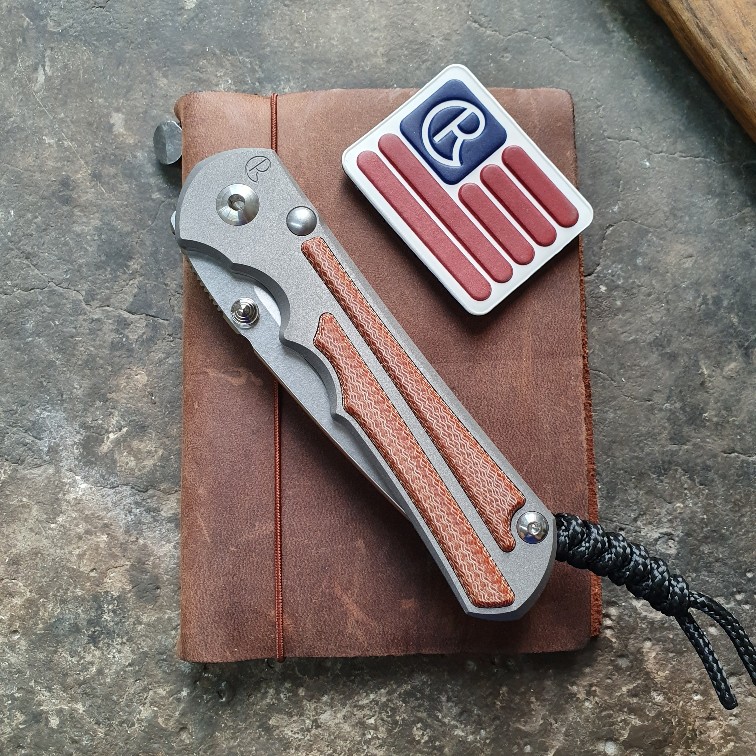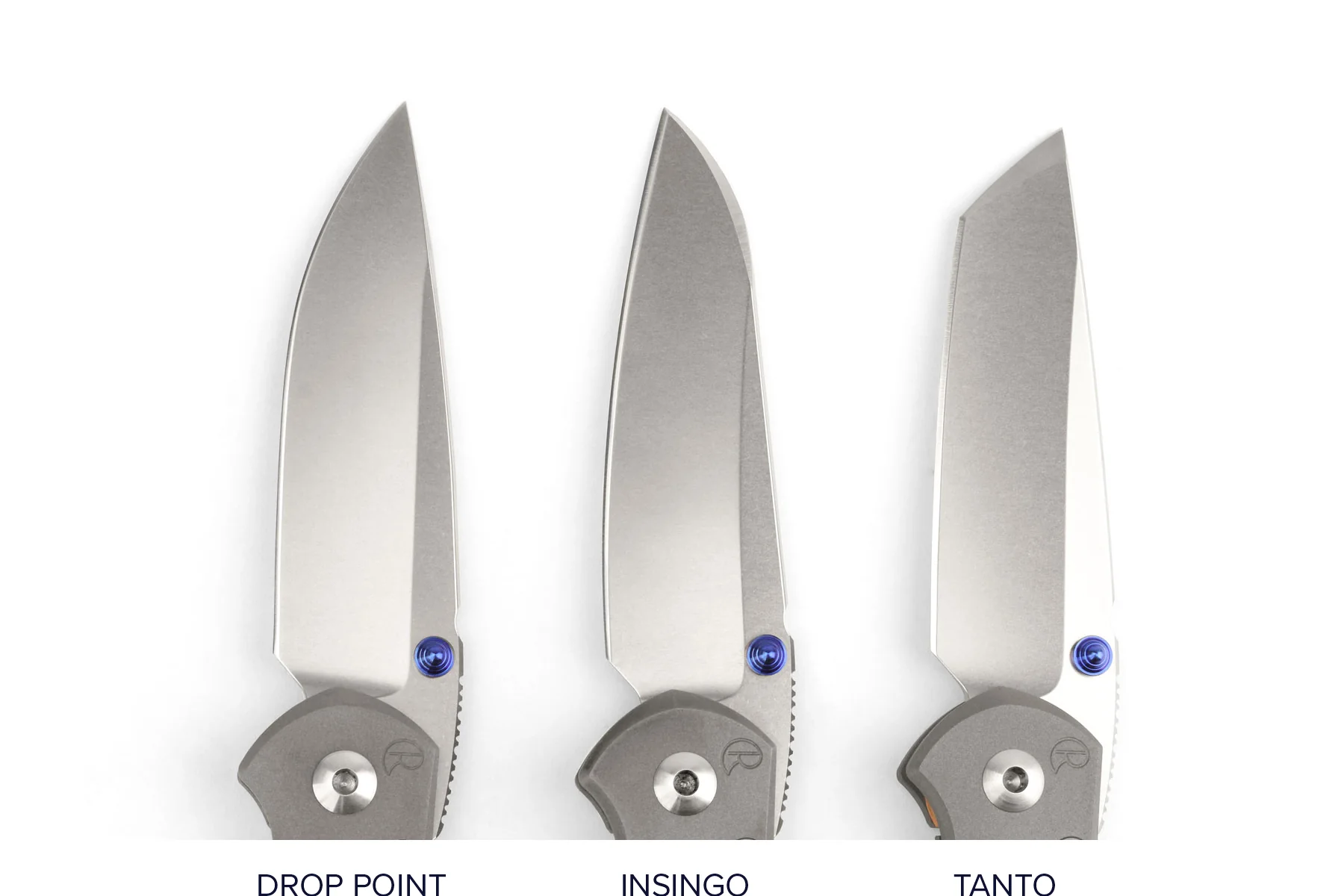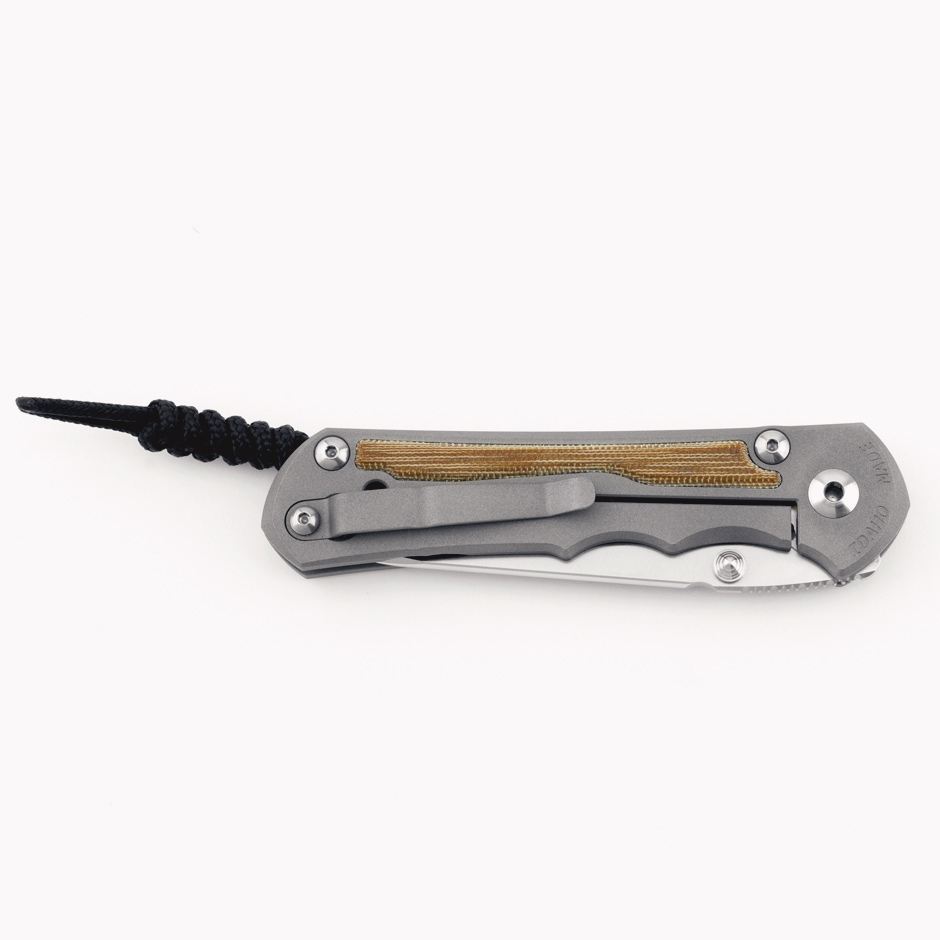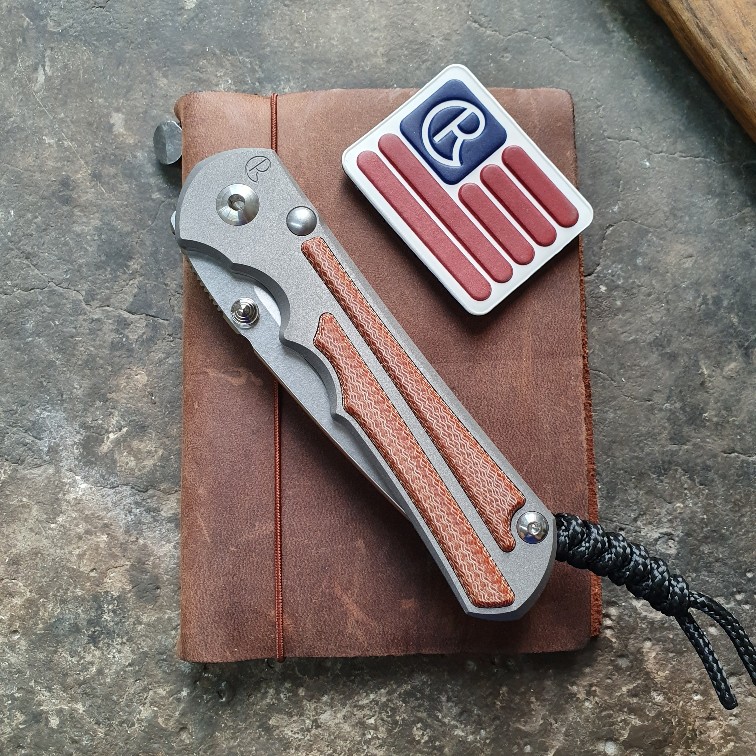 Oh NO - I am not in stock right now! 😞
---
You get 630 bonus points for this order
Product information "Chris Reeve Inkosi Micarta Natural"
Chris Reeve Inkosi Micarta Natural
Magnacut
Robust working knife
Ceramic Ball Interface Lock

The classic from Chris Reeve is clearly the Sebenza - but with the Inkosi the manufacturer takes the next logical step. These knives may look quite similar at first glance, but on closer inspection the Inkosi turns out to be an independent and progressive knife, which in no way needs to shy away from comparison with the Sebenza 21.
The most striking innovation can be found on the handle. Here are two pronounced finger recesses that give your hand a more secure grip when working with the knife and give you more control in the cutting movement. The lock is still the Integral Lock invented by Chris Reeve, which has been improved by a decisive detail in the Inkosi. In order to prevent the softer titanium from coming into direct contact with the blade's hardened CMP S45VN steel, the detent ball (which is made of an extremely hard ceramic) was placed in such a way that it also serves as a contact point for the lock. This eliminates the possibility of wear and tear on the titanium.
Another innovation is the grinding of the blade. Where Reeve has almost always relied on a hollow grind in the past, you'll now find a mixture of hollow and flat grinds used on the Inkosi, which the manufacturer calls "Large Hollow Grind" and which is supposed to provide more stability to the cutting edge. Together with the oversized blade axis and the huge bronze washers, the Inkosi turns out to be an incredibly sturdily constructed knife that you can also use for really tough cutting tasks.
Inlay
To add a bit more grip, Micarta inlays have been added to the handle of this version. Micarta is a material invented in the 50s, which was mainly used in the furniture industry. If the knife gets dirty after use, it can be easily cleaned with a little soapy water.
Blade Material:

CPM S45VN

Blade length:

7,1

, 9,1

Closed Length:

9,6

, 12,2

Designer:

Chris Reeve

Gewicht:

85

, 140

Handle Material:

Plastic

Klingenstärke:

3,6

Knife type:

Classic pocket knives

Lefthand suitable:

No

Legal to carry in Germany:

No

Locking Mechanism:

Framelock

Made in:

USA

Opening:

Thumbstud

Overall Length:

16,6

, 21,3
There aren't any asked questions yet.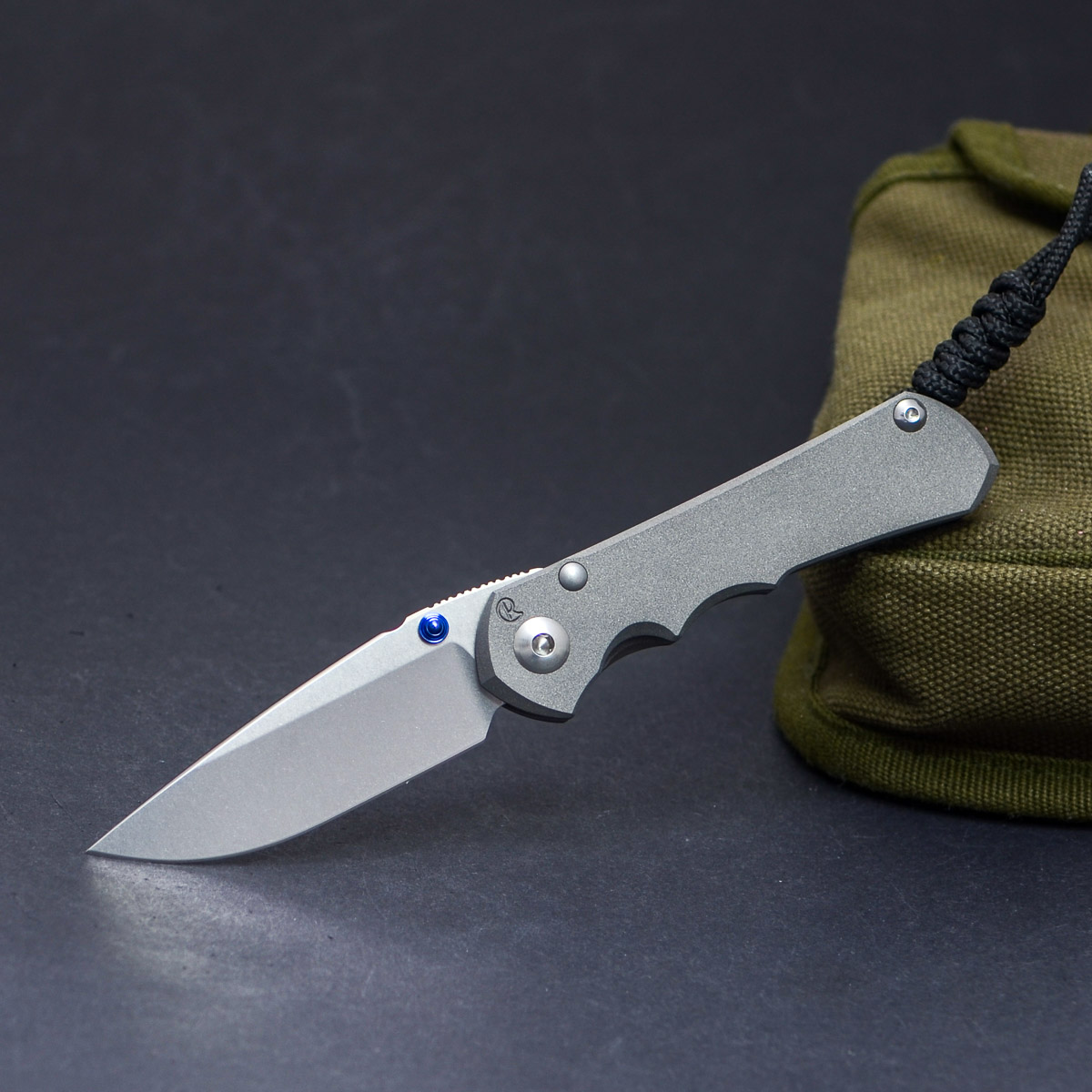 Chris Reeve Inkosi Droppoint
Chris Reeve Inkosi Droppoint Small Inkosi with new S45VN steel Compact EDC knife InkosiChris Reeve's classic is clearly the Sebenza - but with the Inkosi, the manufacturer takes the next logical step. While these knives may look quite similar at first glance, on closer inspection the Inkosi turns out to be an independent and progressive knife, which in no way needs to shy away from comparison with the Sebenza 21. The most striking innovation can be found on the handle. Here are two pronounced finger recesses that give your hand a more secure grip when working with the knife and give you more control in the cutting movement. The lock is still the Integral Lock invented by Chris Reeve, which has been improved by a decisive detail in the Inkosi. In order to prevent the softer titanium from coming into direct contact with the blade's hardened CMP S45VN steel, the detent ball (which is made of an extremely hard ceramic) was placed in such a way that it also serves as a contact point for the lock. This eliminates the possibility of wear and tear on the titanium. Another innovation is the grinding of the blade. Where Reeve has almost always relied on a hollow grind in the past, you'll now find a mixture of hollow and flat grinds used on the Inkosi, which the manufacturer calls "Large Hollow Grind" and which is supposed to provide more stability to the cutting edge. Together with the oversized blade axis and the huge bronze washers, the Inkosi turns out to be an incredibly stable knife that you can also use for really tough cutting tasks. SmallSmall hands? Little space in your pocket? Not in the mood for a big titanium folder? Then the small version of the Inkosi is the solution for you. Just like the Sebenza, the Inkosi is available in two different sizes and the small version is also a full-fledged and highly functional pocket knife, which does not have to hide from the large version in the slightest. Quite the opposite: especially in urban everyday life, many prefer a somewhat more compact knife for everyday cutting tasks. Only if you have very large hands (glove size 10 and up) do you perhaps prefer the large version of the Inkosis. In direct comparison with the Sebenza 31 Small, the Inkosi Small is about 1cm shorter. DropointThe classic Reeve blade shape as it has been produced for 30 years now. Works wonderfully in almost all areas and is very cutting thanks to the hollow grind. Accessories: Chris Reeve Clip Insert and Screw Chris Reeve Backspacer Chris Reeve Body Screw Kit Chris Reeve Pocket Clip Chris Reeve Grease Chris Reeve Inkosio Lanyard with Bead Chris Reeve Body Screw
Chris Reeve leathercase
Made of butter soft calfskin. The inner dimensions fit around Chris Reeve knife like a glove. Without fastening material, belt loop or snap fasteners. So it glides into most of your shirt and trouser pockets without additional volume.Made in USA and sewn by hand. Available in two sizes:Large (14,6 cm x 6,03 cm) fits for: Large Sebenza 21 Large Inkosi Umnumzaan Small (12,06 cm x 5,08 cm) fits for: Small Sebenza 21 Small Inkosi TiLock Mnandi